Homebuilding & Renovating Show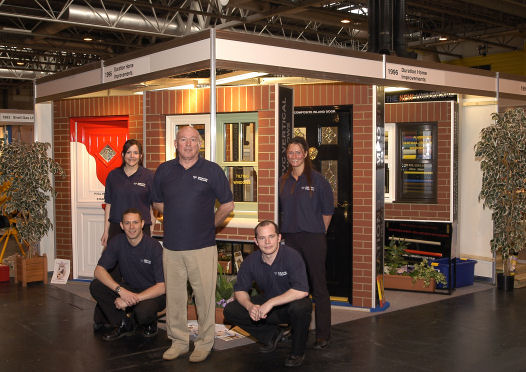 Homebuilding & Renovating Show Review 2005 - Click here to view our 2006 Homebuilding review.
We will also be showing at the ExCeL show 22nd - 24th September 2006 so come and see us if you can.
Duration Windows was at the Homebuild show for the first time to promote the new Universal Trim range which were incorporated on all our products at the show.
The companies objective was to inform as many people as possible with a variety of backgrounds from DIY enthusiasts to new build builders and architects, to look at what we can offer and what types of products are currently available on the market. The overview from the show is that we saw over 2000 people and the response from the new trim range was fantastic!